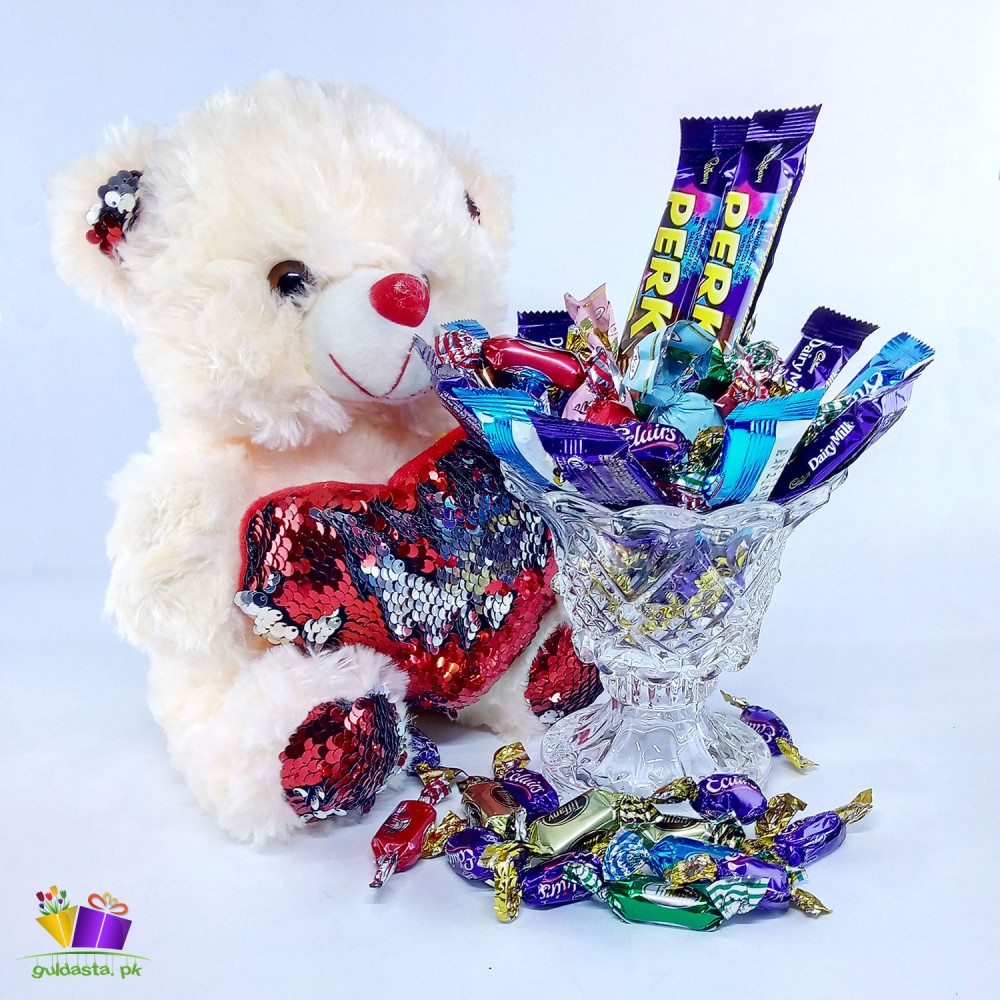 Expressive Love with Chocolate
Product Code:
Combo001200
Product Description
Expressive Love with Chocolate
Surprise your loved one on a special day with a special combo! How about this treasure chest filled with yummy Chocolates, with teddy bear Love and Toffee. This is a really beautiful bear made from snowy white plush fur. It is irresistibly cuddly and hug-able.
Along with Cut Glass bass chocolate decoration on it It's a delicious and adorable gift.
Product Specification:
Cut Glass Decoration pcs 5"H x 2D

Love Bear Size: 9.5 inches

Perk

(2)

Cadbury (5)

Novella (5)

Tiffany (25)
Love bear may vary depending upon availability.

-Cut glass may vary depending on the availability
Additional Product Info
Product may vary slightly from the picture.
Useful Ordering Info
ordering is requested for date specific deliveries.